Ancient Grains and Kale Black Bean Soup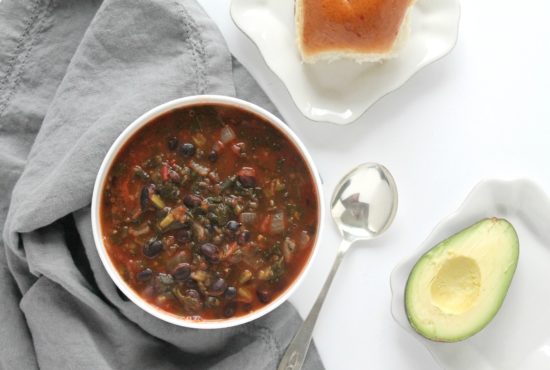 Heat olive oil in a large saucepan. Add diced onion and sauté10-15 minutes, stirring frequently, until onions are soft and begin to lightly brown. Add garlic and sauté another minute. Add frozen kale, stirring frequently until cooked through and most of the liquid is cooked off, about 10 minutes. Add broth, black beans, Drew's Ancient Grains & Kale Organic Salsa and tomato paste. Stir to combine. Bring to a boil. Reduce heat and simmer 5-10 minutes.
Serve with shredded cheddar, avocado and fresh rolls.
Jenny Shea Rawn MS, MPH, RD is a Cape-Cod, Massachusetts based Registered Dietitian, nutrition communications consultant and healthy food blogger at My Cape Cod Kitchen.
Ingredients
1 Tablespoon olive oil
1 medium sweet onion, diced
2 cloves garlic, minced
1 10 oz bag frozen chopped kale
1 32 oz container vegetable or chicken broth (more broth if you prefer a thinner soup)
1 large 1lb 13 oz can black beans, drained and rinsed
1 12 oz jar Drew's Organics

1 6 oz can tomato paste