Baked Brie with Fire Roasted Salsa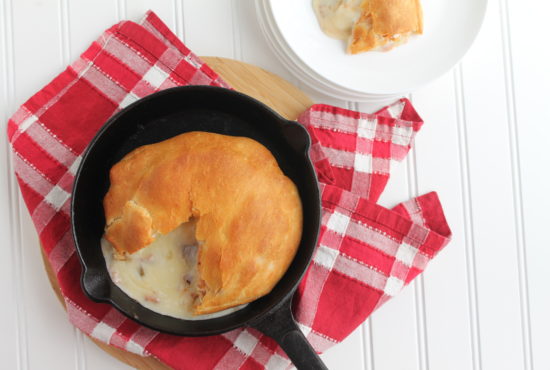 Preheat oven to 375° F. Roll out and lay crescent dough sheet on a clean countertop. Slice brie in half, horizontally, and lay in the center of the dough. Remove top layer of brie and spread the bottom layer with Drew's Organic Double Fire Roasted Salsa. Replace top layer and wrap the dough around the brie wheel, smoothing the seams. If there is extra dough, pinch off and discard. Place wrapped brie in a cast iron skillet or on a baking pan lined with aluminum foil, seam side down. Bake for 30 minutes until dough is golden brown. Carefully remove from oven. Serve cut into thin slices.
Jenny Shea Rawn MS, MPH, RD is a Cape-Cod, Massachusetts based Registered Dietitian, nutrition communications consultant and healthy food blogger at My Cape Cod Kitchen.