Egg and Veggie Breakfast Muffins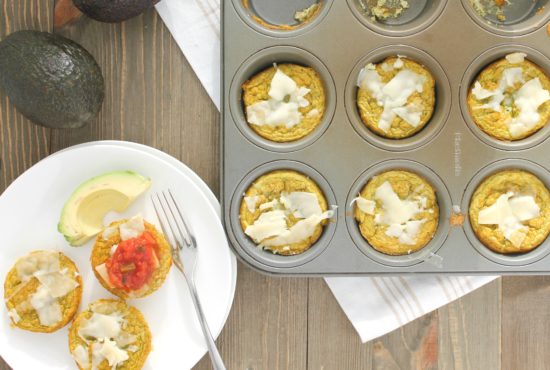 Preheat oven to 350 degrees F. Combine all muffin ingredients in a blender. Blend until smooth. Spray a 12 muffin tin with cooking spray. Pour egg mixture into muffin cups, filling about ¾ full. Bake for 20-25 minutes until egg muffins are cooked through and tops of the egg cups are firm.
Remove from oven and sprinkle with shaved Parmesan cheese. Let cool slightly then remove muffins from tin and serve with sliced avocado and additional salsa. Or, if eating within the next few days, store, covered, in the refrigerator. For longer term storage, freeze in freezer safe bags.
Jenny Shea Rawn MS, MPH, RD is a Cape-Cod, Massachusetts based Registered Dietitian, nutrition communications consultant and healthy food blogger at My Cape Cod Kitchen.
Ingredients
6 organic eggs
½ cup organic whole milk
1 cup organic baby spinach
1/2 cup Drew's Organics

¼ cup feta cheese
A pinch of freshly ground pepper
Shaved Parmesan cheese
Avocado, sliced